Chiropractic Care
We strongly believe in the power of chiropractic care in helping patients find relief from troublesome pain and other symptoms. Specifically, chiropractic methods allow us to treat common spinal problems without the need for invasive, risky procedures or heavy prescription pain killers. For example, one of the most common chiropractic services we provide is that of spinal adjustment. This manual technique is performed by our skilled chiropractor and allows us to gently manipulate the spine to correct poor alignment. This, in turn, can relieve pressure on nerves and assist with symptoms like back pain, neck pain, stiffness, and the like by promoting the body's own natural healing processes and improving total-body circulation of blood and oxygen.
Medical Pain Management Treatment
We're also able to treat a number of common medical conditions related to your spinal health here in our office. For example, sciatic nerve pain can be effectively treated without the need for invasive surgeries or other procedures. This is done by relieving pressure on the sciatic nerve that runs through the lower back through chiropractic methods. Plantar fasciitis, fibromyalgia, and herniated discs are just a few other examples of common medical conditions we can treat.
Accident & Injury Rehabilitation
Whether you've recently been injured in a car accident, while playing sports, or on-the-job, our team is here to help with specialized injury rehabilitation. Through the use of corrective exercises and a customized treatment plan, we can help you to improve your strength, repair damage, and restore your range of motion following an injury.
Weight Loss
Looking to lose weight and lead a healthier lifestyle? Our nutritional counseling services and health maintenance services can be an effective option.
Spinal Decompression
Spinal decompression therapy is often recommended in conjunction with our other chiropractic treatment options as a means of creating negative pressure along the spinal column, relieving pressure on nerve endings, and allowing herniated or bulging discs to heal and return to their proper positions along the spinal column. In turn, you can find relief from pain and other symptoms.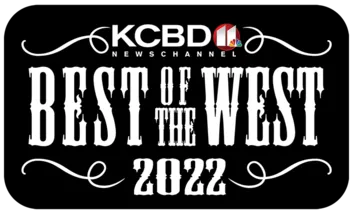 Our Services
Articles
Request Your Appointment With Our Lubbock Chiropractor Today!
If you've been looking for a Lubbock chiropractor you can trust, you've come to the right place. Schedule your appointment with our team at Lubbock Advanced Physical Medicine today by calling (806) 791-3399. We'd also be happy to answer any questions you may about our clinic when you call.
If you have not been to a Lubbock chiropractor before and want to find out more, please email us or call to receive the answers to your questions from our experienced team.
Dr. Korey Kothman
Lubbock Chiropractor | Lubbock Advanced Physical Medicine |
(806) 791-3399
2230 Indiana Avenue
Lubbock, TX 79410